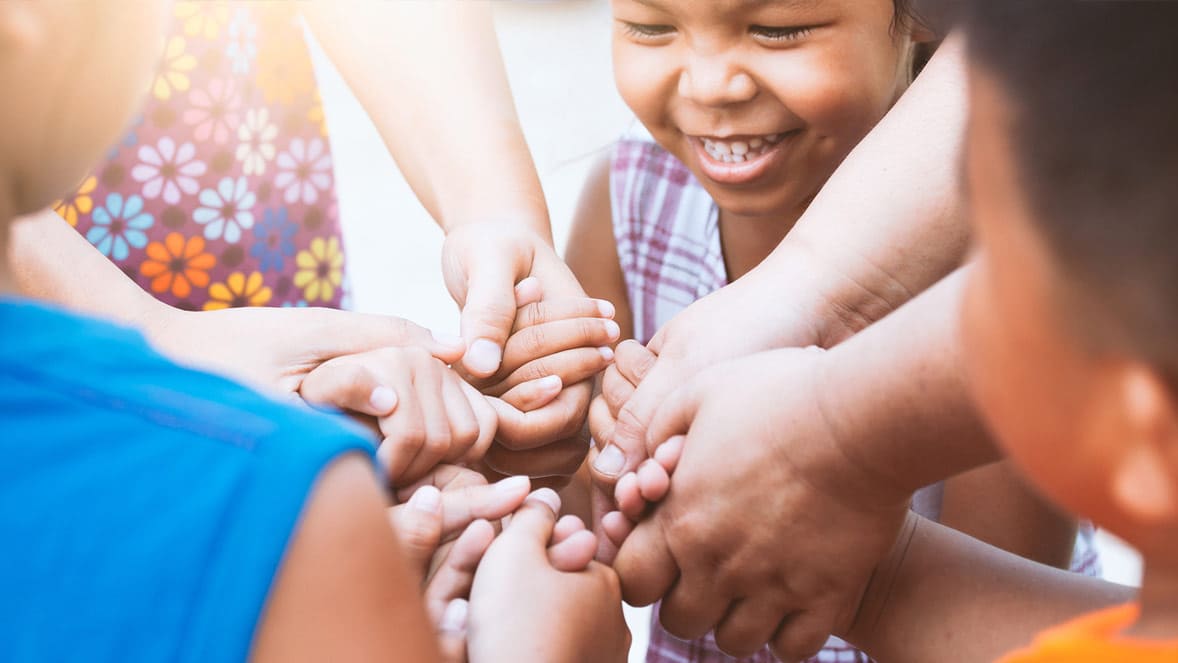 Flarer is particularly sensitive to human rights, and the partnership with ESPÉRANCE ACTI was born from the desire to actively support the association in the implementation of important projects in Indochina, a region of South-East Asia which includes Vietnam, Cambodia and Laos.
Our social commitment is an important part of our mission, we have been supporting this project since 2016.
Our goal is to ensure Vietnamese children have access to education, water and sanitation, health care and protection.
With great enthusiasm we want to continue supporting this project to ensure well-being and a better future for the Vietnamese population.
ESPÉRANCE ACTI – Aid and Cooperation between Ticino and Indochina, is a humanitarian association based in Balerna (Switzerland) which since 2000 has been promoting development aid activities and works in favor of the populations of Indochina, a region of South-East Asia which includes Vietnam, Cambodia and Laos. The association is a recognized member of the Federation of NGOs of Italian-speaking Switzerland FOSIT.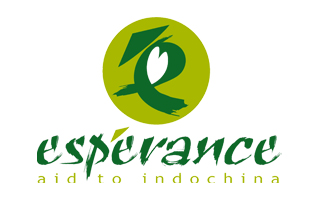 Based on the funds available, raised in Switzerland, the voluntary staff of Espérance ACTI travel periodically to South-East Asia to visit the regions concerned, decide the intervention priorities, supervise their work and manage their appropriate development, all always checking the correct use of the available capital.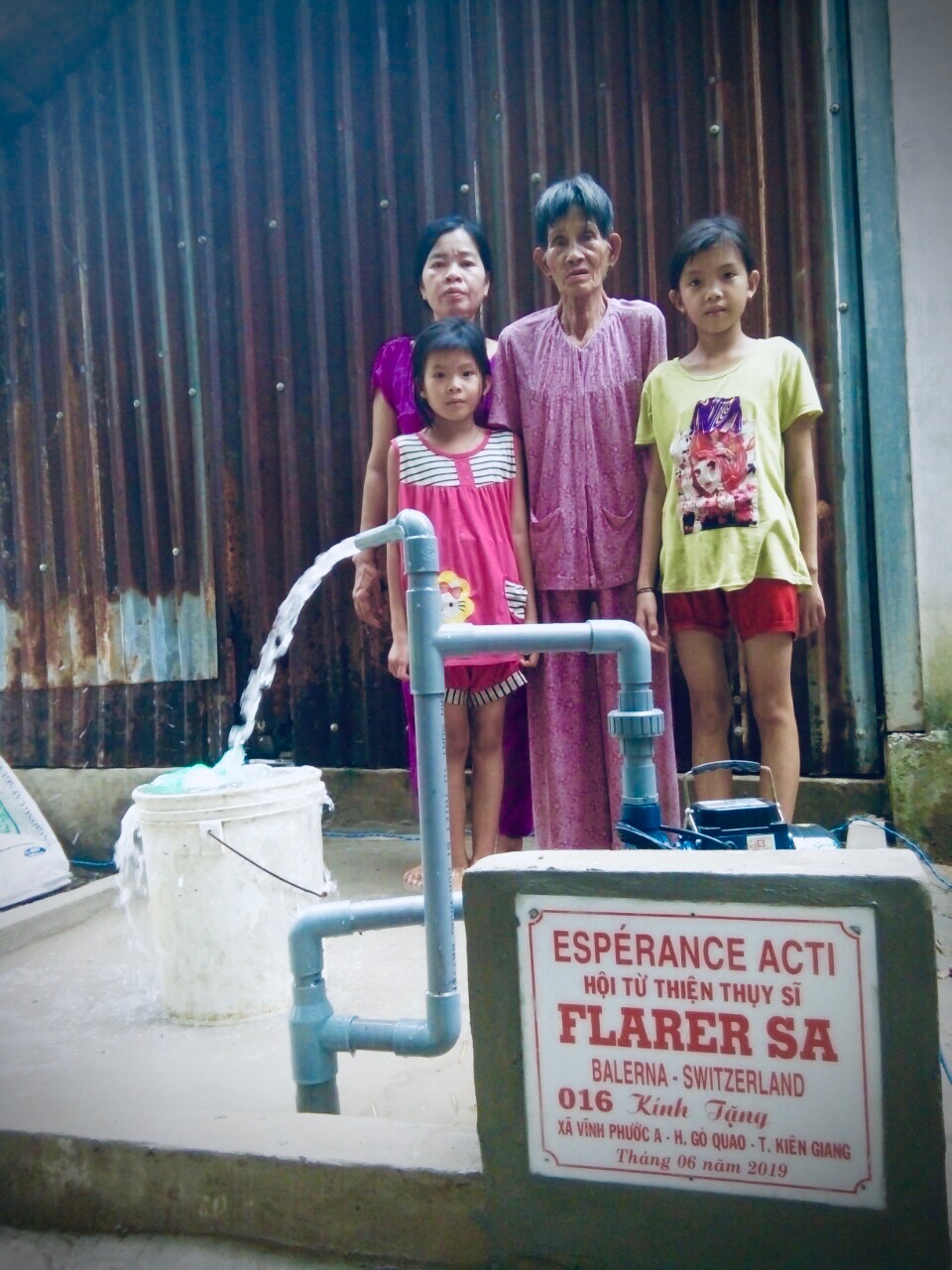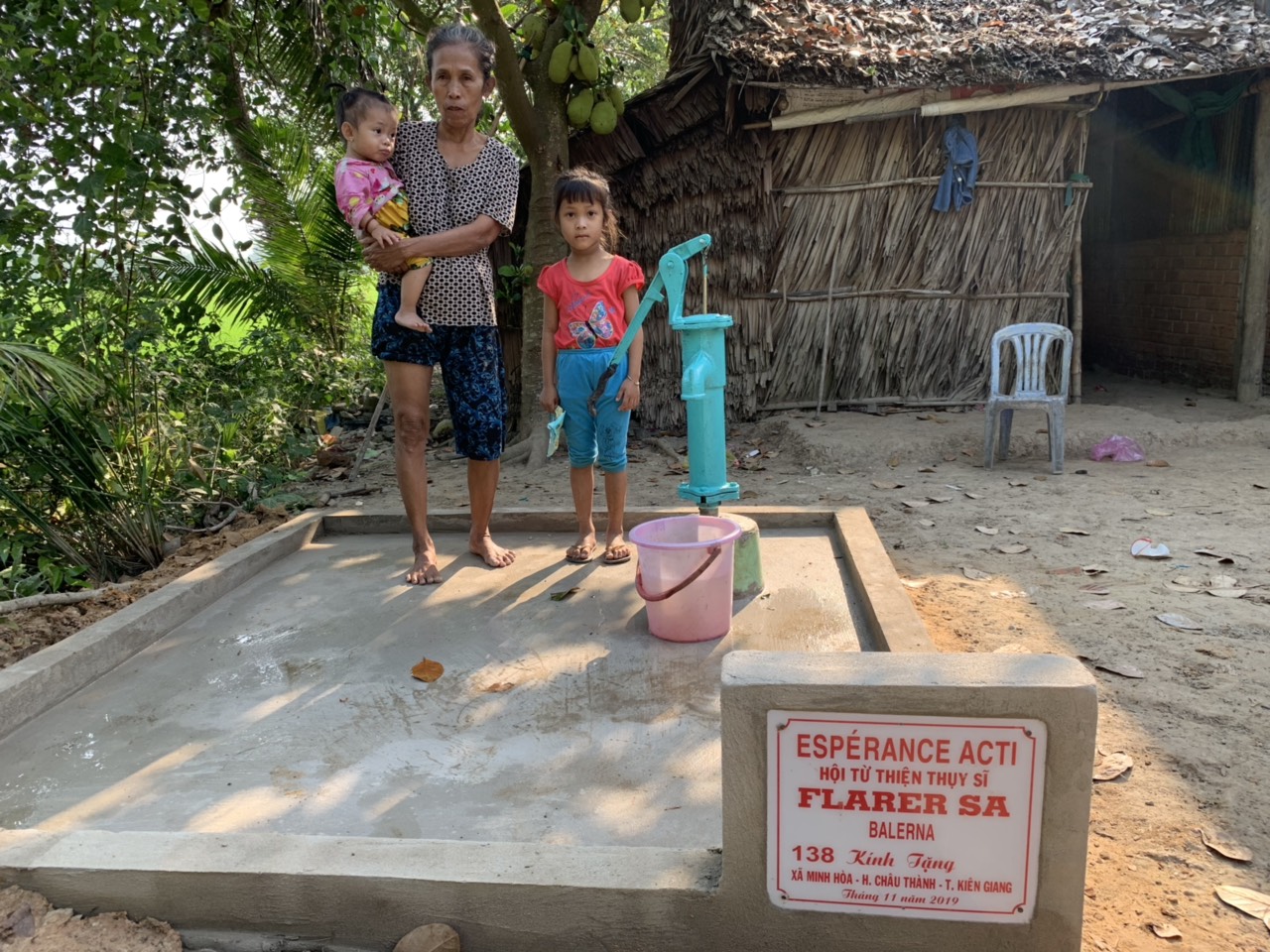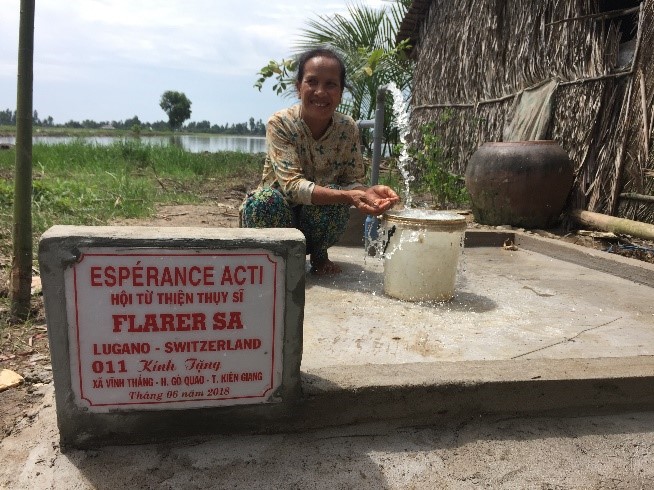 Results obtained by ESPÉRANCE ACTI
From 2000 to today, funds have been raised which have made it possible to provide aid of various kinds to the Vietnamese population, especially in the branches of education, hygiene and health care and prevention.
1 home for the elderly
25 primary schools/kindergartens
38 concrete bridges
3 clinics for traditional Vietnamese medicine
over 1400 drinking water wells
over 160 rebuilt homes
7 heart operations and 470 funded cataract surgeries
2,000 rainwater collection jars and 1,100 boats